Dalston Show Key Sponsors
 The world's foremost nutrition, health and wellness company

Arrow are web developers from the rolling hills of Cumbria, covering the entire breadth of the UK. Our passion for awesome coding means we deliver fantastic websites, software and mobile apps. We build on open-source tools such as Drupal, Magento and PyroCMS, or develop custom applications from the ground up using PHP frameworks like Laravel and Zend Framework.
Arrow are proud to sponsor the design and development of the Dalston Show website.

 Cowens Ltd provide expert solutions for all your health, safety and environmental issues. 01228 710205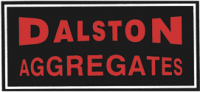 Inspiring paving & accessories for homes, gardens & driveways; Sand/gravel and subase.  Free delivery in local area - 01228 711950
Chartered Accoutants; Specialist Business Advice, Practical & Committed support, Financial Solutions - 01228 711888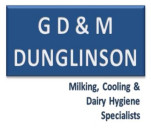 Milking, Cooling and Dairy Hygiene Specialists
G. D. & M. Dunglinson provide full milking machine repair/service and installation. Dairy chemicals and sundries are provided by our van delivery making regular planned calls. We also provide a complete range of cow comfort products including rubber matting, cubicles, tipping water troughs cow brushes and cattle handling facilities.
NFU Mutual

Carlisle NFU Mutual is proud to be associated with Dalston Show.  NFU Mutual - Taking the time to offer you attentive, personal, local service for your insurance, pensions and investments
Our cafe serves delicious food and we have a wonderful shop with lots of
great gift ideas. There's also hair and beauty salons and a luxurious
leisure pool. And we shouldn't forget Cranstons Food Hall. There's lots to
enjoy at Orton Grange.  01228 711410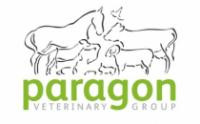 Paragon Veterinary Group is a multi-disciplinary practice operating from two main bases Dalston, Carlisle and Newbiggin near Penrith.  Whether your animal is large or small eg. farm: dairy, beef, sheep, alpacas, domestic: dogs, cats, guinea pigs, hamsters, rabbits, horses, ponies, donkeys or exotic: tortoises, parrots, snakes, chinchillas  – our vets, nurses, technicians and support teams are skilled in a vast spectrum of disciplines and services to provide clinical excellence and client care for you and your animals.  Please visit us on our stand at Dalston Show or call our surgeries at Dalston 01228 710208 or Newbiggin 017684 83789.
We're an accountancy firm based in Cumbria and Dumfries & Galloway, offering a full range of services. Our goal is to support you in business and life. We offer high quality accounting, tax and financial solutions to support your business and your personal portfolio. You can rely on us to offer straightforward practical advice at a fair and reasonable price.
Scottish Fuels supply quality fuels and lubricants to farms, businesses and homes throughout Scotland and Northern England. We understand that reliable deliveries are essential to the running of your farm, whether you need gas oil, derv, lubricants, kerosene or LPG, we deliver a great combination of competitive prices and prompt service, designed to keep your farm running at its best.
Whether you're an independent customer or part of a buying group we have solutions to suit your needs.
Call your local Scottish Fuels depot today on 0845 300 88 44 or visit www.scottishfuels.co.uk for more information.

 Cars for sale in Carlisle, Cockermouth and Wigton in Cumbria. Stan Palmer Ltd for new and used Ford, Honda, Subaru, Ssangyong and Isuzu. 016973 43361
 Story Group is a leading multi-disciplinary company based in the north west of England specialising in: Building and civil engineering; rail infrastructure services; private house building; strategic land acquisition/development. 01228 590444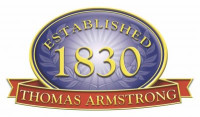 We continue to invest in new technologies and evolve as a company to ensure that we are perfectly positioned to serve the construction industry well into the future, building on our exceptionally long-established foundations of customer service and quality. 
Total Warrior -
"The greatest courses, set in the finest venues"
"30 punishing obstacles, one free beer"